PUYALLUP PAINTING WITH PRIDE AND PASSION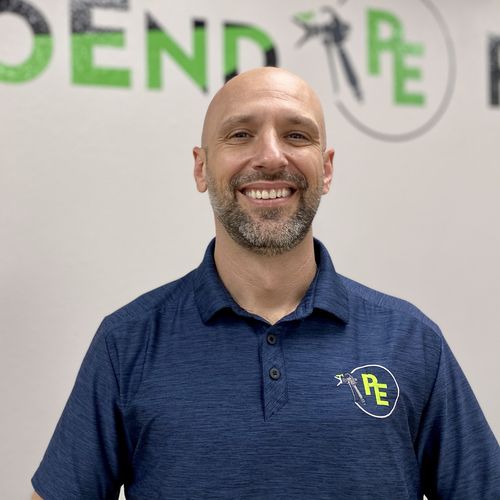 Josh is a husband, father, a die-hard Seahawks fan, and a master painter. He has worked in residential and commercial painting for over twenty years.
With his mind for business, his knowledge of the industry, and his love for people, Josh was destined to launch his own painting company. In 2011, ProEnd Painting was born. From a start-up in his own home, Josh has built ProEnd into one of the premier painting companies in the Puyallup valley.
Elisa is the glue that keeps the ProEnd office together! With years of experience in commercial banking, as well as customer service, she has the knowledge needed to help ProEnd keep moving forward and growing.
When she's not serving at ProEnd, Elisa is busy as a wife, a mother, and fitness fiend.

A man with a warm smile, a passionate spirit, and years of experience in the industry, Matthew is committed to helping our customers get the best service at the best price.
Matthew is a husband and a father, and an entrepreneur ready to change the world!
After serving for years as a minster, overseeing nonprofit organizations, Ryan recently joined the ProEnd team as our Operations Manger. He leads morning prayer, handles human resources, is the master of the spread sheet, and keeps the technical side of ProEnd humming along.
Ryan loves his family, a good cigar, and studying the Bible.
ProEnd, a vision for something better...
"Josh and his crew at ProEnd Painting are excellent to work with. Their communication, responsiveness, and quality work made all the difference. Deal with them in confidence!"
"ProEnd Painting did a fantastic job! My house looks amazing! Wish I had done this earlier as it is now the best house on the block! Thanks ProEnd Painting!"
"Josh and his crew at Pro End are top notch! Being in another state while the work was being done meant I needed extreme reliability and professionalism. Pro End delivered every step of the way."